Tri-Council Wood Badge 2022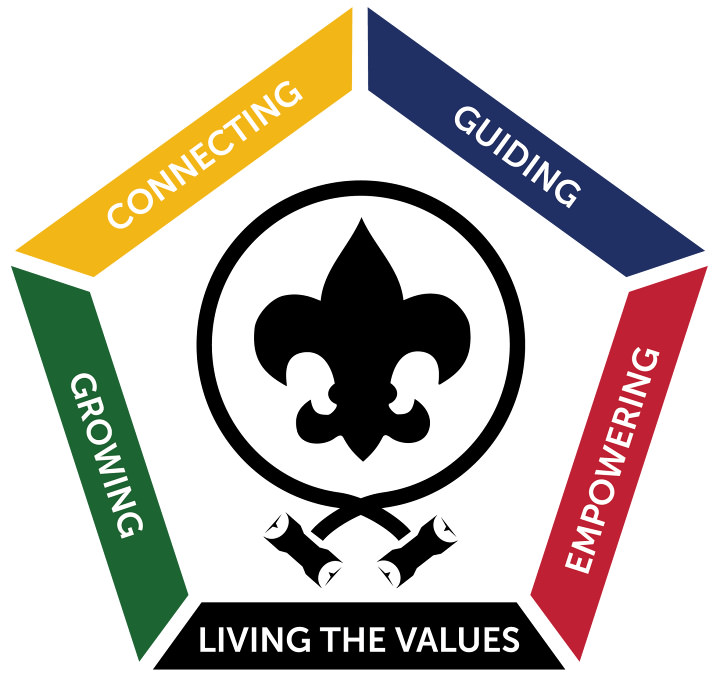 WOOD BADGE TRAINING

September 16-18
October 8-9
Participants must attend both sessions.
Please promote this leadership training to all of your ASMs and Committee Members. Support this training and you'll see leaps and bounds in your ASM's and Committee's leadership skills and knowledge.
One aspect of Wood Badge after the practical phase is the application phase in which your ASM and Committee Member will apply what they have learned at Wood Badge and physically become engaged in troop leadership activities to complete their 5 goals. This means the troop becomes more cohesive in structure, develops a stronger program, allows the ASM and Committee Member to contribute their newly aquired skills and knowledge. This also helps in the balance of not having one leader do all the work.
This course is for both beginning and experienced Scouters. The concepts are learned in the traditional way of the BSA, by doing. Each of the many lessons are full of action from staff presenters, this engages active participation from Scouters and brings the experience of Wood Badge to new levels. No one goes home after Wood Badge saying it was boring.
Please consider going and promoting our 2022 Tri-Council Wood Badge Course this year.
Every Scout deserves to have the best trained leaders possible. If you or anyone you know hasn't taken Wood Badge, then they have not yet had their best BSA training.
Camperships are available, contact the Tri-Council 2022 course director for more information. Flyer is below!
Think how fun it would be to have a troop contingent attend together?
YIS,
Brigitte Schwing
REGISTER HERE FOR WOOD BADGE 2022