Training Opportunities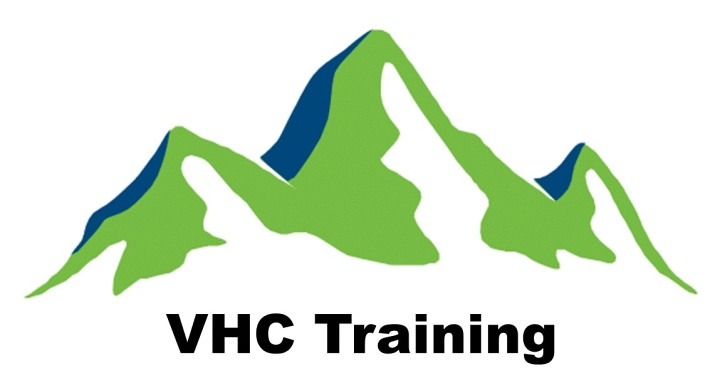 The Verdugo Hills Council Training Committee provides Scout and Scouter training throughout the year. Current training events will be posted to the VHC Calendar and to this page's Current Training Opportunities section. Please contact the Training Committee for more information on future training opportunities.
---
In the early days of the Boy Scouts of America, James E. West, our first Chief Scout Executive, was asked what the three greatest needs of the new movement were. He replied, "Training, training, and training."
That is still true today. Common sense tells us that training is important, and research shows the importance of trained leaders. A trained leader is knowledgeable and more confident in the role being performed. The knowledge and confidence of a trained leader are quickly sensed by others. Trained leaders impact the quality of programs, leader tenure, youth tenure, and a whole lot more.
It is important to remember that adults must set the example. As we set expectations for Scouts to be trained as part of earning a rank, merit badge, or other recognition, we must expect that all adult leaders will similarly fulfill their training obligation requirements.
---
Youth Protection Training
True youth protection can be achieved only through the focused commitment of everyone in Scouting. It is the mission of Youth Protection volunteers and professionals to work within the Boy Scouts of America to maintain a culture of Youth Protection awareness and safety at the national, regional, area, council, district, and unit levels.
To take Youth Protection training go to My.Scouting.org and create an account. You'll receive an email notification with your account information, including a member ID/reference number.
How-To Guide for Taking Youth Protection Training & Printing/Saving Completion Certificate
---
Scouting U
BSA provides a number of online training sessions through Scouting U! Learn more here:
---
Roundtable
Roundtables are regular information meetings held via Zoom at 7:00 PM on the second Thursday of each month for all Cub Scout leaders, Scouts BSA leaders, and Venturing advisors. Leaders who attend Roundtable Meetings are making use of a great resource to help them do their jobs more effectively.
---
Diversity, Equity & Inclusion Training
Diversity, equity, and inclusion work only if everyone is invited to participate and feels accepted for their uniqueness. Take the course at My.Scouting.org.
---
Trainer's E.D.G.E.
Trainer's E.D.G.E. is BSA's trainer development course designed to help Scouters put into practice the E.D.G.E. training model and gain self-confidence through hands-on training experiences.
Trainer's E.D.G.E. is required for all Wood Badge Staff and NYLT Staff, and is helpful to anyone speaking to groups.
---
Scoutmaster-Specific Training (for SMs and ASMs)
This is Scoutmaster and ASM Position-Specific Training (course code S24), one of three courses that a Boy Scout leader needs to take in order to be considered a "trained" Scoutmaster or Assistant Scoutmaster. (The other two courses are Introduction to Outdoor Leader Skills and Youth Protection Training.)
---
Basic Adult Leader Outdoor Orientation (BALOO)
BALOO is an overnight course for Cub Scout Leaders interested in adding a camping outing to their Pack activities. BALOO training consists of an online pre-requisite component in addition to an overnight hands-on practical session at Camp Verdugo Oaks. BSA's Cub Scout level camping policies will be taught along with the discovery of the necessary tools to help Packs carry out a successful camping experience. Completion of this course is mandatory for a MINIMUM OF ONE adult on a Pack overnighter. The online prerequisite training is available in the BSA Learn Center on My.Scouting.org.
While anyone can attend the training, BALOO participants are generally Cub Scout leaders, but sometimes they're parents who may not already be part of a pack leadership team. This position is similar to the person in charge of the Pinewood Derby, the Blue & Gold dinner, or other special pack activity. S/he may or may not have already completed Cub Scout Position Specific Training, but is encouraged to do so. CSPST is available online at My.Scouting.org.
---
Introduction to Outdoor Leader Skills (IOLS)
IOLS is a hands-on course that gives adult leaders the practical skills to lead Scouts in the out-of-doors. The skills taught will introduce the participants to most of the basic Scout outdoor skills from Tenderfoot through the First Class rank, and we teach you how to teach the Scouts what you learn in this course. Experienced campers and hikers are welcome, as are novices who are new to outdoor adventures.
This course is designed for Scoutmasters and Assistant Scoutmasters, although any adult who is interested in helping them can attend. As a Scoutmaster or Assistant Scoutmaster, completing Youth Protection Training,* Scoutmaster Position Specific Training,* Introduction to Outdoor Leader Skills, and Hazardous Weather Training* qualifies you as a "trained" SM or ASM, and makes you eligible to wear the Trained patch for your position.
*These training courses are available in the BSA Learn Center at My.Scouting.org.
---
National Youth Leader Training (NYLT)
National Youth Leadership Training introduces Scouts and Venturers to the Vision, Goals and Planning Tools needed to run Troop or Crew Meetings, plan outings and prepare projects. NYLT is held over two weekends in January, requiring camping in Patrols and experiential learning.
---
Wilderness First Aid
Wilderness first aid, or "WFA", is a generic term that commonly refers to any training course that focuses on prevention, assessment, and treatment for an ill or injured person in a remote environment where definitive care by a physician and/or rapid transport is not readily available. This is defined as being an hour or more away from advanced care.
WFA prepares participants to identify and address medical issues that can arise in the backcountry. However, WFA is just as relevant in urban areas during hurricanes, floods, fires, or mass casualty events when emergency services might be strained.
All four of the BSA high-adventure bases (HAB) require at least one person per trek (two per trek at Philmont Scout Ranch) to be current in WFA through one of the BSA's approved providers.
---
Cub WOW
Cub Wow is a supplemental, action-packed training event for adult Cub Scout Leaders, Pack Committee Members, Charter Organization Representatives, parents of Cub Scouts, and those interested in joining Cub Scouts. You'll spend a half day learning new ideas, new concepts and talking about experiences that will enhance your ability to deliver and support a fun-filled, exciting program to Cub Scouts.
---
Wood Badge
Wood Badge is a five-day advanced, national leadership training course that includes practical applications for you to use in your Scouting position, in your profession, other volunteer positions, in your community and home. It provides participants with firsthand knowledge regarding how teams develop and achieve excellence. Participants take part in an active learning process.
Lead. Empower. Be the difference.
---
More