2022 Internet Rechartering - DUE BY 12/9/22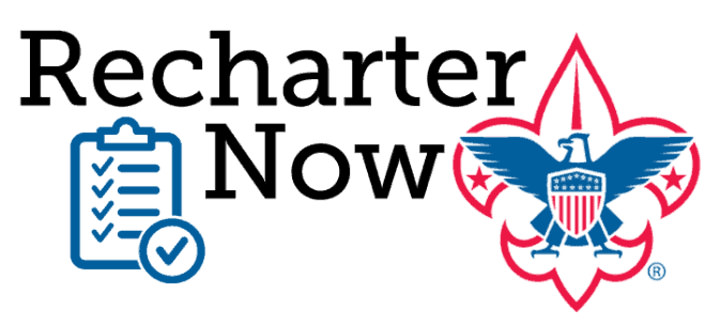 Please ensure to have your unit rechartering champion (chair) or a member of your key 3 or a good note take attend October's Roundtable to get information on rechartering and see a like demo of the rechartering process. 10/13/22 7pm. Link can be found here:

Please schedule a time with your District Staff Member (Brandon Mejia) between November 7th, 2022 through December 9th, 2022.

ALL RECHARTERS DUE ON DECEMBER 9TH, 2022 BY 5PM.

Council will close its doors for the holidays starting December 16th, 2022, so it is imperative to ensure your unit's recharter is complete by the above deadline to make certain a smooth recharter process going into the new year.

If you unit needs special accommodations, please ask well in advance to ensure your district staff member can accommodate.

Reach out to your district staff member for help accessing the sandbox website, username/passwords, and sample data.
DEADLINE for rechartering
is December 9th, 2022.