Film and Art Camp

Film and Art Camp at Camp Verdugo Oaks is a week long overnight camping experience where participants can focus on earning the Moviemaking, Theater, Animation, Art, and Photography merit badges.
While most of the week will be spent working on these "non-traditional" camp merit badges and the planning, editing, shooting, drawing and execution of each, nights at Camp Verdugo Oaks will revolve around traditional scout camp activities – campfires, camp-wide games, and general camp fun!
Overnight camping takes place at Camp Verdugo Oaks. Film Camp at Camp Verdugo Oaks runs Sunday July 11th through Saturday July 17th with a closing campfire on Friday July 16th open to all family members.
Camp fees are $300 plus a $25 late registration fee after June 14th. Registration closes after June 28th. A maximum of 32 Scouts can participate.
A note on safety: If there's one thing we've all learned in this new COVID world, is that we must Be Prepared for anything! To that end, take a look at our COVID-19 Safety Protocols and our policy on vaccinations for all participants aged 12 years and older.
All Film and Art Camp attendees (youth and adults) must provide BSA Health and Medical Records forms, parts A, B, and C.
If you have questions or would like to volunteer as staff, email FilmandArtCamp@vhcbsa.org.
Yours in Scouting,
Elly Artiz - Film and Art Camp, Camp Director
Craig Harris - Film and Art Camp, Program Director
Peter Basler - Camping and Outdoor Programs Chair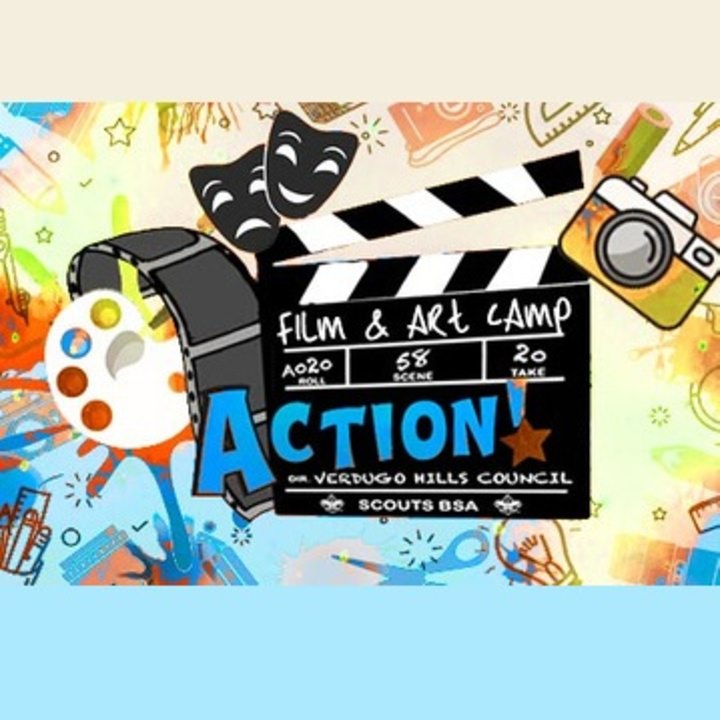 | File Name | Description | |
| --- | --- | --- |
| 2021 VHC Summer Camps Parent Orientation Flyer | Meeting for all parents and attendees of: Resident Camp, Day Camp, Film and Art Camp, Cyber Film Camp, Project C.O.P.E., Shooting Sports Camp, Drive-In Movies. May 17th at 7pm. | Download |
| BSA Health and Medical Record Form, A, B1, B2, C | Fillable! | Download |
| Covid-19 Vaccination Letter for 12-Year Olds and Older | VHC's Summer Adventures policy regarding participants aged 12 years and older. | Download |
| VHC 2021 Film and Art Camp Welcome Packet and Handbook | Essential information and forms for Film and Art Camp registrants. | Download |