Fall Activities and Events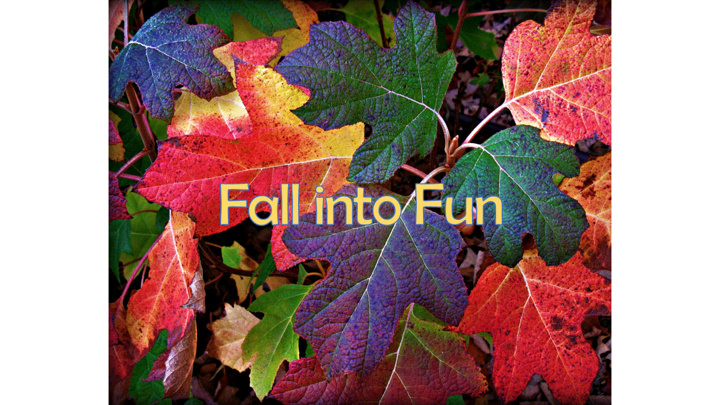 Verdugo Hills Council, Fall 2021
"A Taste of Summer Camp" Camporee, 10/8 - 10/10
Camporee is a Council-wide annual event designed to emphasize the patrol method, allow Scouts to put their outdoor skills to use, and test how well patrols work together while competing against other Scout patrols. Teamwork is essential for success! "Leaf" It to Scouts!
Merit Badge Weekend, 10/15-10/17 Join us for Merit Badge Weekend at Camp Verdugo Oaks, brought to you by the Verdugo Hills Advancement Committee! Patches to pick from: Animation, Chemistry, First Aid, Hiking, Indian Lore, Lifesaving, Radio (including Jamboree on the Air), Swimming, Scouting Heritage, and Wilderness Survival
Cub Scout Haunt On, 10/29 - 10/31
It's Haunting time! Come join Verdugo Hills Council Cub Scouts in a ghoulishly fun weekend at Camp Verdugo Oaks. This event is open to all registered Cub Scouts (Tiger Cubs, Wolf, Bear, and Webelos) and their families. The event will kick-off at 4:00pm Friday, October 29th, and will conclude Sunday morning October 31st.
Scouting for Food, 11/6 & 11/13
This event is a VHC Scouting tradition! Scouts collect non-perishable food items from designated neighborhoods. Drop off your donation bags on 11/6 to homes and pick them up on 11/13. Ask your unit SFF Coordinator about the location of your service area donation center.
The Trainer's E.D.G.E., 9/25
The Trainer's E.D.G.E. is BSA's trainer development course designed to help Scouters put into practice the E.D.G.E. training model and gain self-confidence through hands-on training experiences. Trainer's E.D.G.E. is required for all Wood Badge Staff and NYLT Staff, and is helpful to anyone speaking to groups!
Scoutmaster-Specific Training (SMs, ASMs)

, 10/9
This is Scoutmaster and ASM Position-Specific Training (course code S24), one of three courses that a Boy Scout leader needs to take in order to be considered a "trained" Scoutmaster or Assistant Scoutmaster
.
BALOO, 11/6 - 11/7
Basic Adult Leader Outdoor Orientation (BALOO) is an overnight course for Cub Scout Leaders interested in adding a camping outing to their Pack activities. BALOO training consists of an online pre-requisite component in addition to an overnight hands-on practical session at Camp Verdugo Oaks. BSA's Cub Scout level camping policies will be taught along with the discovery of the necessary tools to help Packs carry our a successful camping experience.
IOLS, 11/6 - 11/7
Introduction to Outdoor Leader Skills is a hands-on course that gives adult leaders the practical skills to lead Scouts in the out-of-doors. The skills taught will introduce the participants to most of the basic Scout outdoor skills from Tenderfoot through the First Class rank, and we teach you how to teach the Scouts what you learn in this course. Experienced campers and hikers are welcome, as are novices who are new to outdoor adventures.