Catholic Scouting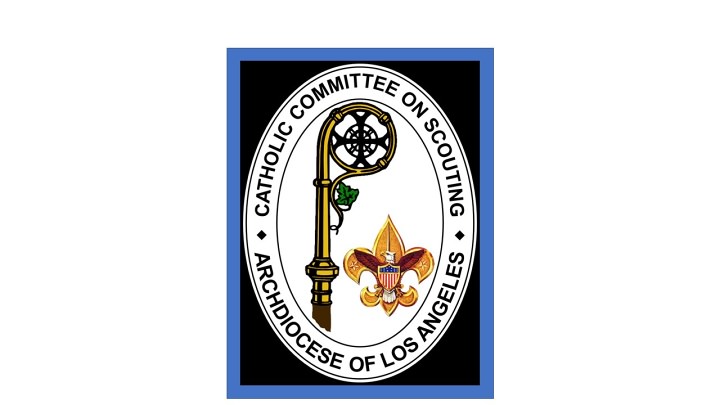 From Maureen Brown, Chair, Catholic Committee on Scouting Archdiocese of Los Angeles:
Our Catholic Scouting year is well underway! Our Catholic Scout Retreat was a success, thanks to our many volunteers.
For our dedicated Catholic Scouters, I would like to mention that we have scheduled National Catholic Leadership Development (formerly known as Scouter Development). It will be held on Saturday, December 11, at St. Rose of Lima in Simi Valley. Why should you take this, you ask?
it is a one-day retreat, to reflect on our roles as Catholic leaders;

you may just be one step away from the Bronze Pelican award; I'm sure you have encouraged Scouts to earn their religious emblems, and you may have counseled some of them;

we feed you lunch!

it satisfies a requirement for the Pope Paul VI unit award;

spend the day with fellow Scouters.
I have mentioned the Pope Pius XII class before, but NOW is the time to register! The registration form is attached, as well as the flier. The mandatory information meeting will take place on Sunday, November 21, via Zoom. Interested Scouts must submit the registration form and payment prior to the information meeting. The class will be in-person, on 4 Saturdays, in Eagle Rock. Please remind Scouts who are 10th grade and above. For many of our Scouts, this will be their final of the four Catholic religious emblems, and they will earn the Chi Rho award.
Finally, I have mentioned the St. George Trek previously. We are looking for those outstanding high school aged Catholic Scouts, male or female, to apply. This is a once-in-a-lifetime opportunity to go on a Philmont Trek, and meet Catholic youth from across the country. Take a moment today, and forward the flier (2022 SGT flyer) to at least one eligible youth.
I know some of you may be thinking about "semi-retiring", as your sons are off at college. You can continue to help by passing on this information to eligible Scouts and Scouters.
Thank you for all you do for Scouting and Catholic Scouting,