Electronic Waste Recycling Event, 12/4-12/5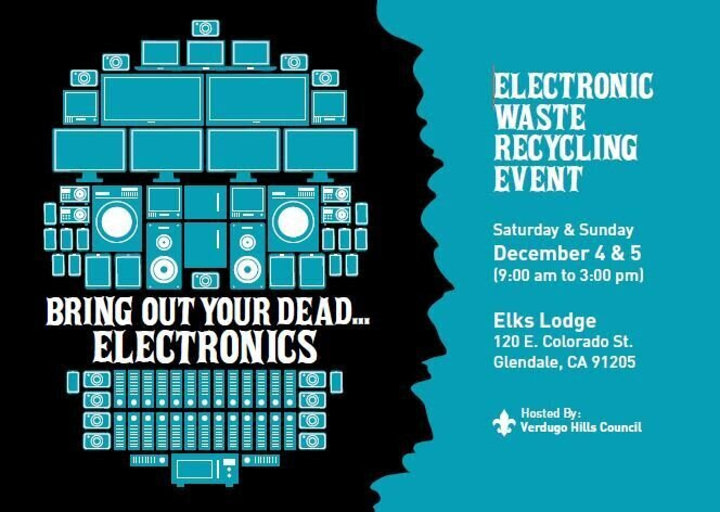 Date/Time:
Dec 4, 2021 9:00 am to Dec 5, 2021 3:00 pm
Location:
Glendale Elks Lodge
120 E. Colorado St.
Glendale, CA 91205

VHC Helps the Environment through E-Waste Recycling!
Whether it be an appliance, phone, TV, cables, headphones, vacuums...the e-waste recycling event welcomes all of it! Not sure if the item will be accepted? Bring it anyway! - Event experts are happy to help!