Eagle Scout Honeycomb Sling Bag - NEW ITEM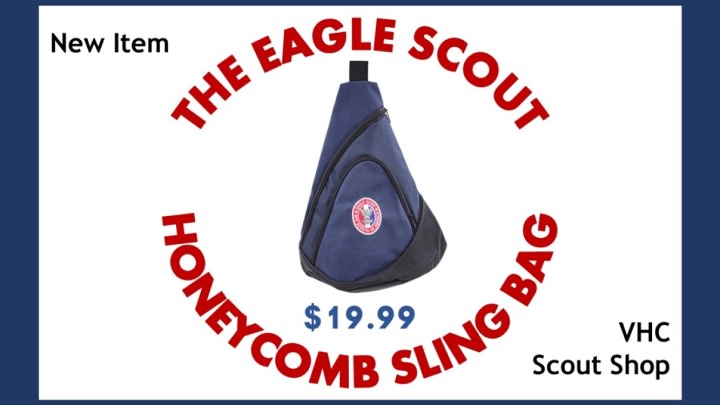 Crafted from high-quality polyester and honeycomb texture, this ES sling pack offers an added contrast that makes it stand out. The front zipper pockets provide ample space for your essentials, while the side zipper entry into the main compartment ensures quick and easy access. With a size of 17'h x 13'w x 6'd, this sling bag offers approximately 1,326 cubic inches of storage capacity, making it a space-friendly choice for your adventures.
Retailed at only $19.99/piece, this lightweight Eagle Scout Honeycomb Sling Bag makes a perfect addition to your outdoor gear collection or a great gift for any Eagle Scout!