CS Multi-Tool Pocket Knife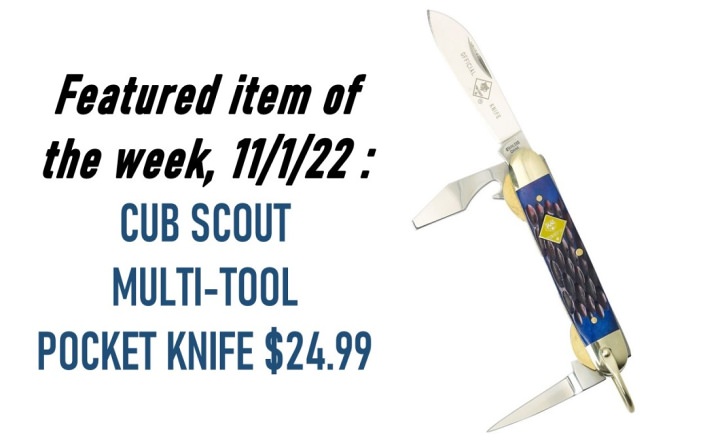 With a century of Swiss Army craftsmanship behind the design, this Cub Scout handy knife comes with a 2.75" stainless steel blade, along with a flat-head screwdriver, a cap lifter, and a punch blade, all in a Delrin stag handle.
At $24.99, it is a practical tool every Scout needs while out of the trail!!!