2021 Cub Wow - Training for All Cub Scout Leaders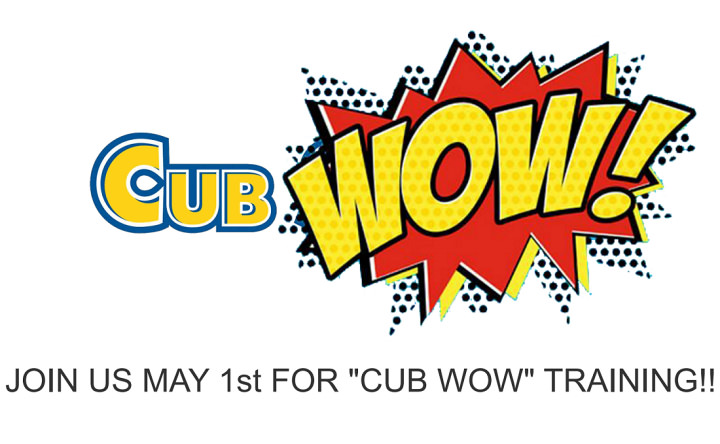 Date/Time:
May 1, 2021 8:00 am to 12:00 pm
Location:
Virtual Event
1325 Grandview Ave
Glendale, CA 91201
Location Phone: 818-243-6282

Verdugo Hills Council is co-hosting a "Cub Wow! Training Course" with Long Beach Area Council (LBAC) on Saturday May 1st. from 8am until Noon.
Need some help for your Pack Meetings? Concerned about "Zoom Fatigue"? Looking to meet other Cub Leaders and get new ideas? Join us May 1st!
Cub Wow is a supplemental, action-packed training event for adult Cub Scout Leaders, Pack Committee Members, Charter Organization Representatives, parents of Cub Scouts, and those interested in joining Cub Scouts. You'll spend a half day learning new ideas, new concepts and talking about experiences that will enhance your ability to deliver and support a fun-filled, exciting program to Cub Scouts.
The event is online only and registration is being handled through LBAC.
| File Name | Description | |
| --- | --- | --- |
| 2021 Cub Wow Flyer | A flyer to share with Cub Scout Leaders about Cub Wow. | Download |