Camp Staff Reunion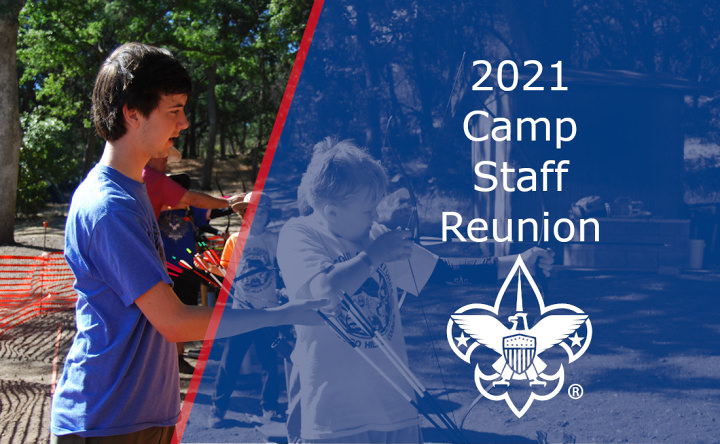 Date/Time:
Mar 13, 2021 7:00 pm to 8:00 pm
Location:
Virtual Event
1325 Grandview Ave
Glendale, CA 91201
Location Phone: 818-243-6282

The Camping & Outdoor Programs Committee of Verdugo Hills Council BSA is excited to announce:
The Inaugural VHC Camp Staff Reunion Event!
One of the things that makes a council strong is the summer camping programs it provides for its Scouts. Verdugo Hills Council has a great tradition of successful summer camp programs and of having a dedicated Camp Staff who have made that possible through the years!
If you've worked at our Cub Day Camps or Cub Resident Camps. If you've worked at Camp Verdugo Oaks or even Camp Verdugo Pines. Basically if you have worked at or in any summer camping program of the Verdugo Hills Council, we'd love to have you at our Camp Staff Reunion Event
What to expect at our Camp Staff Reunion Event
Scout Opening
Slide Show of past years at camp
Remarks about the meaning of camp staff
A presentation from the current camp directors for summer 2021
Wall of Fame Presentation
And don't forget to click on that red button to the right!